The Luxury Network Welcomes The Luxury Network Saudi Arabia to its Portfolio
3rd January 2020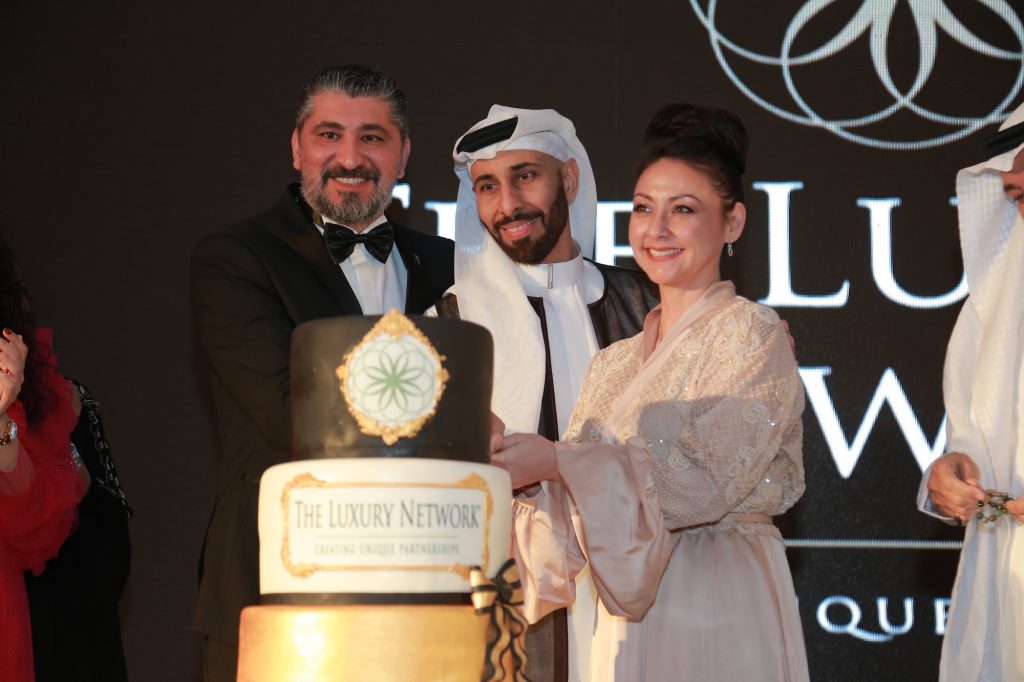 The Luxury Network KSA Grand Opening Gala took place at The Ritz-Carlton, Jeddah in December 2019 to a rave reception with a fleet of dignitaries and brimming with world-class entertainment.
The Luxury Network KSA is the latest office to join The Luxury Network's burgeoning portfolio of global markets leading the way in affinity collaborations through luxury events amongst ultra-high net worth individuals and companies.
The delightful evening at The Ritz-Carlton, Jeddah was opened by The Luxury Network KSA Director, Mohamad Doughan who served as the main event organizer and master of ceremonies throughout the gala event – presenting The Luxury Network to new guest, brands and partners alike.
The night unfolded with a red carpet arrival with dazzling welcome drinks in the venue's outdoor area. After guests and VIPs were better acquainted with each other, they were ushered to take their seats for a round of welcome speeches by TLN KSA CEO Abdullah Fakeeh and TLN KSA Executive Director Leah Tedrow, introducing them to The Luxury Network KSA and its member brands such as Royal Greens Golf Course and Country Club, Lamasat, The Saudi Art Council, Saxo Bank, and many more. Leah, who is also the Managing Director of Evoke International, the exclusive PR agency for The Luxury Network KSA, presented all that awaits in this exciting venture for the Kingdom.
Ahead of the live entertainment, guests and VIPs were treated to a cutting-edge Rolls-Royce display wherein they got to experience its slick features and engineering up close and personal. Adding to that, a spectacular artwork by HRH Prince Saad Al Saud was displayed, highlighting the Kingdom's deep artistic and cultural prowess. In line with the Kingdom's vision for 2030, HRH Prince Saad Al Saud's work speaks to the founding pillar of the nation's diversity, bringing forth its creativity and eclecticism to the world's stage. Guests were also surrounded by the spectacular flower and crystal candlelight chandelier displays on each table by Bloemen, and each treated to a glass box with an infinity rose in each of their luxury gift bags.
Prior to the dinner, the Jeddah Ballet Academy performed classical and contemporary dance pieces showcasing the talent of the Kingdom's youth as well as its capacity for high art and prestige. Revered and legendary musician Elie Mattar – whose longevity as an artist, singer and composer is a testament to his enduring gift – followed with a beautiful expression of music for guests and VIPs to indulge in.
After The Ritz-Carlton, Jeddah's rich array of fare was served, the night was crowned with a cake-cutting ceremony to officially inaugurate The Luxury Network KSA. Towards the end of the evening, the luxury business card draw took place whereby brands such as Rolls, Royce, Royal Greens Golf Course and Country Club, Lamasat, Omega, Seba Jamal, Lomar, Bloemen, AS Hair Care, and The Ritz Carlton, generously donated extraordinary gifts and experiences including a full luxury Rolls Royce weekend experience where the lucky winner was awarded a car and luxury experience for 3 days, a full golf and spa day at Royal Greens, luxury jewellery from Seba Jamal and luxury hair and spa treatments from Lamasat and AS Hair Care.